Home Theater
A dedicated private cinema room for movie aficionados; aesthetically pleasing with technically accurate sound and imaging,
comfortably fitting into your home and lifestyle.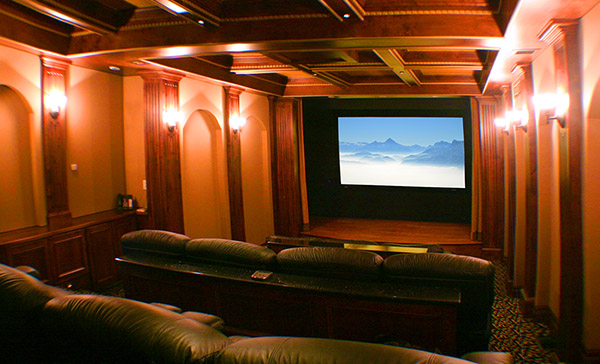 We provide a turnkey experience by supplying all aspects of home theater design, implementation, and ease-of-use.
Comfortable
Technically accurate
Seating
Motorized curtains
Touchpad controls
Beautiful
Audio
Lighting
Cabinetry
Simple to use
Video
Ceiling treatments
Acoustical treatments
Visit our Portfolio
From the design to the installation of the project, the team at Audio/Video Environments demonstrated the highest professionalism. We would recommend them to anyone that desires an exceptional home theater experience.
-Ed K., Castle Pines, Colorado